Dimplex Electric Fires & Stoves
The full range of Dimplex electric fires and stoves are availble to suit all our fire surrounds.
A free design service is offered, and installation is available in the Nottinghamshire area.
Electric stove chambers are available in a variety of materials to create your ideal fireplace.
Fireplace chambers and surrounds all fit directly to a flat wall for easy installation and allow the electric stove to be partly inset into the chamber.
Shown here is the Antracita Porcelain chamber and white fire surround with infrared LED down lights, black granite hearth and the Dimplex Auberry Opti-Myst electric stove.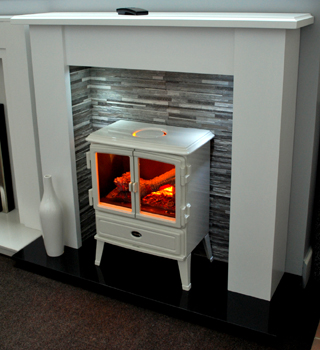 ---
Please click on the link to Dimplex to view their range of inset electric fires and stoves: Dimplex Fires
For more information and prices on Dimplex fires, please contact us on Nottingham 0115 9422425
Dimplex Fires On Display In Our Nottingham Showroom
We have an extensive range of Dimplex fires on display in our showroom which include:
The Dimplex Meribel Opti-Myst Stove
Click on image for video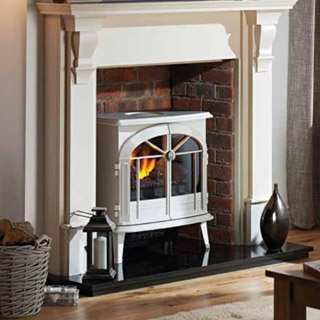 ---
The Dimplex Sacramento Opti-Myst Inset Fire
Click on image for video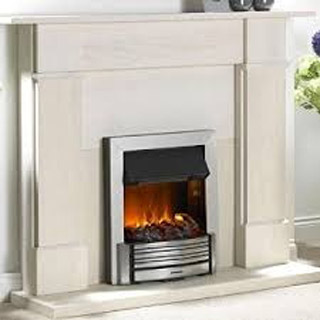 ---
Dimplex Whitmore Opti-Myst Inset Fire
Click on image for video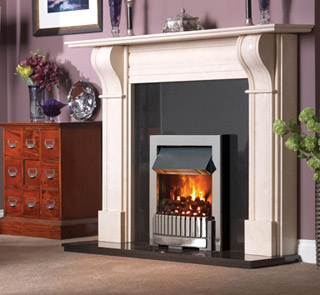 ---
Dimplex Delius Opti-Flame Inset Electric Fire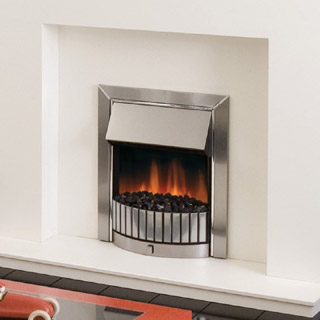 ---
Dimplex Aspen Opti-Flame Inset Electric Fire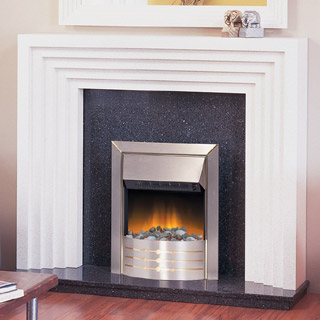 ---
Dimplex Horton Opti-Flame Inset Electric Fire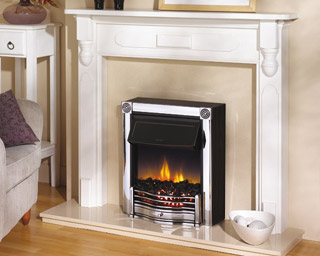 ---
Dimplex Adagio Opti-Flame Inset Electric Fire